Slate & Cypress is Provincial Elegance with a Free Spirit
Our standard package includes the following.
Contact us to discover additional offerings.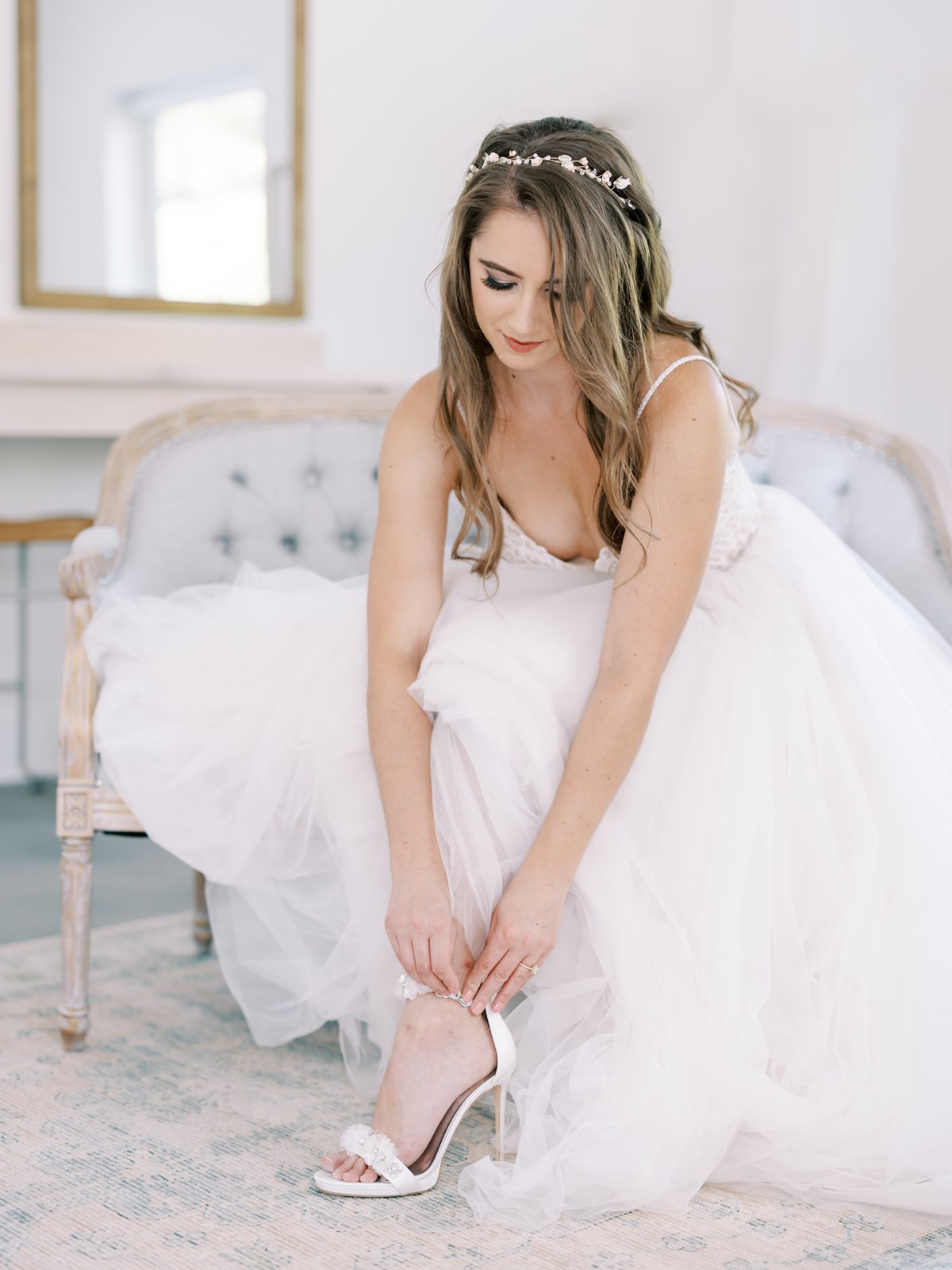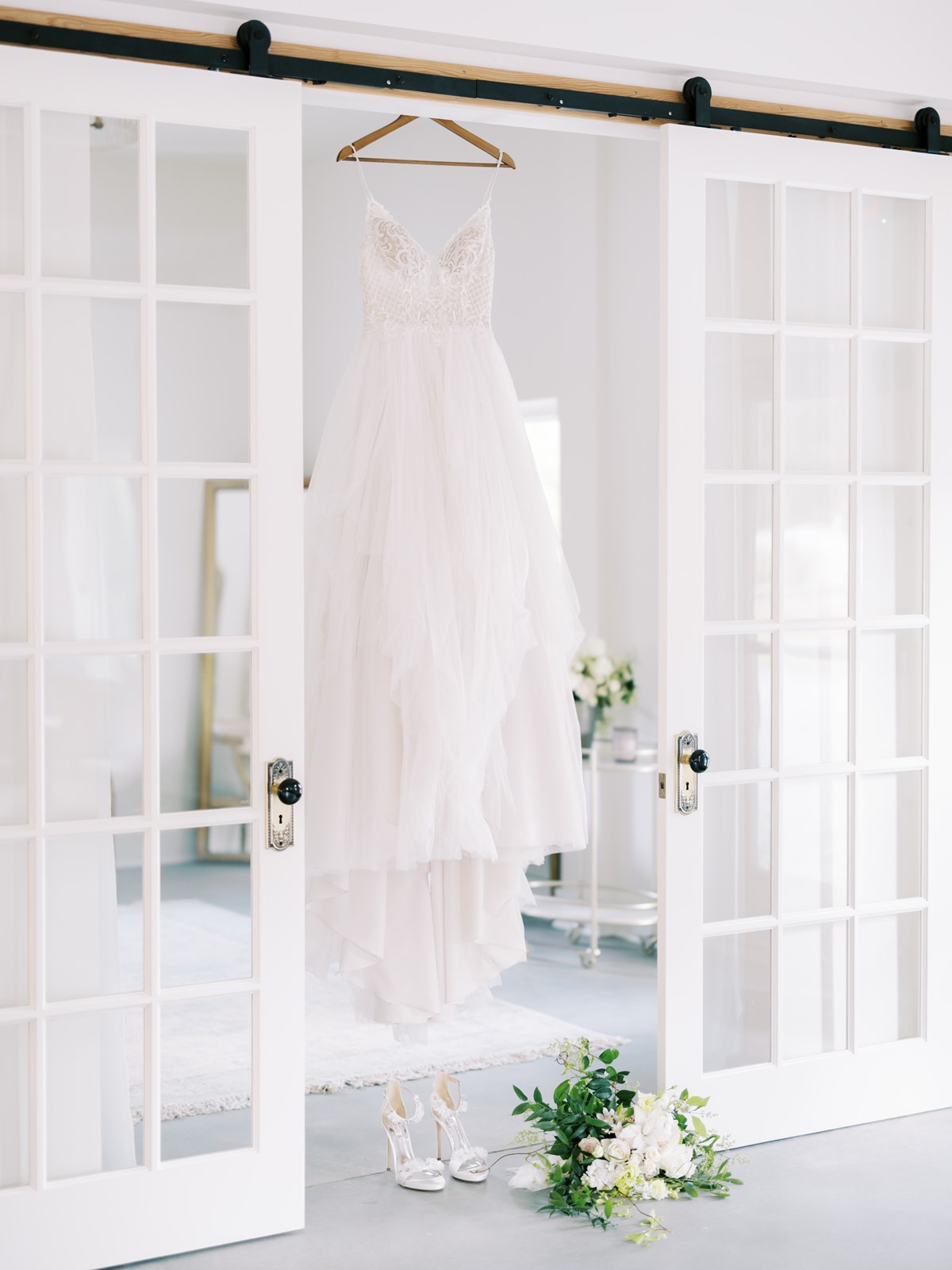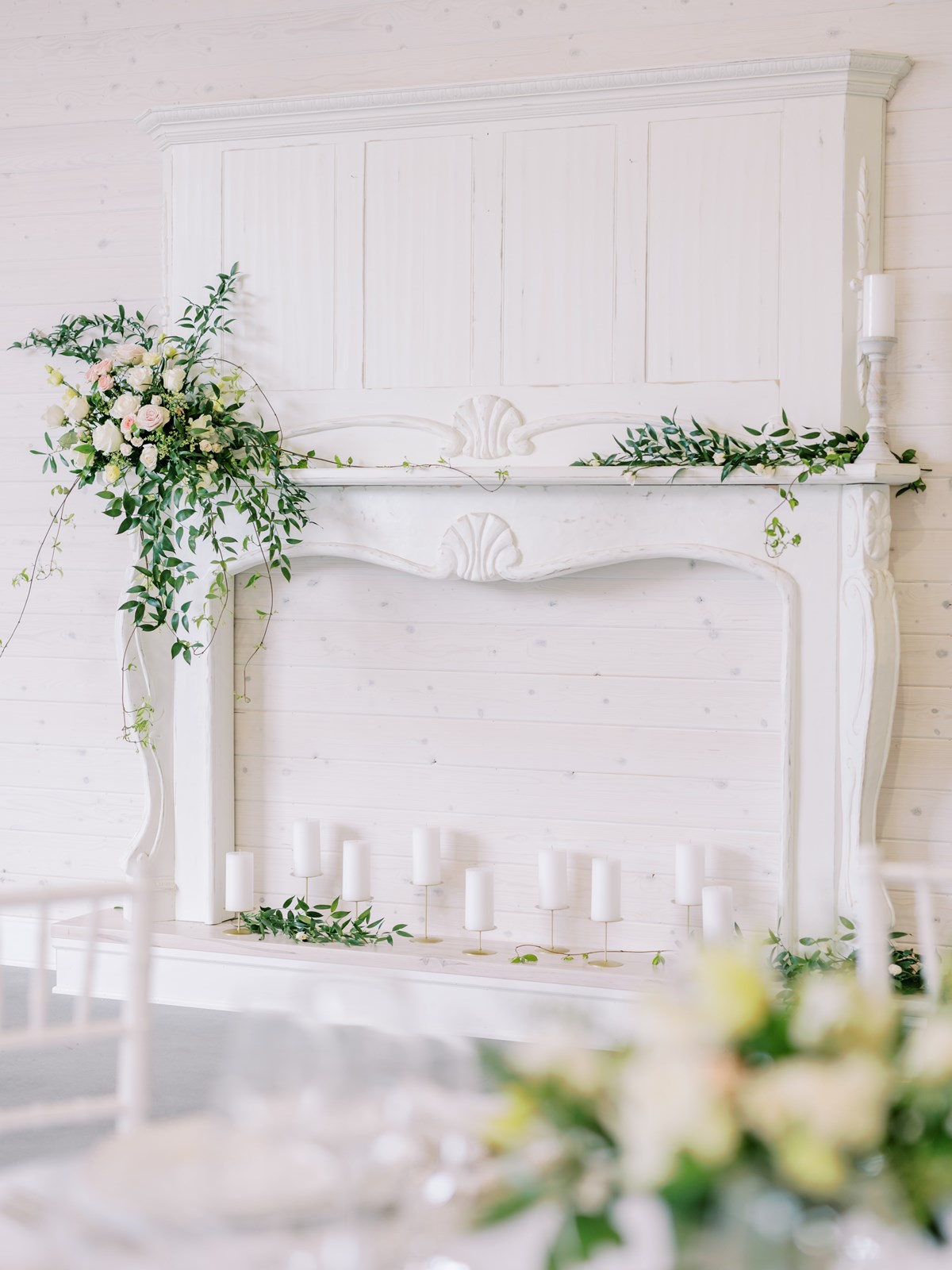 Exclusive use of the indoor and outdoor event spaces from 11 am to 11 pm.
Tables and chairs for your guests, including setup and breakdown.
Venue Hall with Bridal Suite, fully-equipped catering kitchen, and ADA accessible restrooms in a fully climate-controlled building.
Old Heritage Tobacco House for outdoor covered gatherings.
Courtyard with smokeless fire pits and bistro lighting.
One of many outdoor lawn and natural hardscape venue areas. May accommodate tents up to 40' x 60'.
Selection of ceremony site – indoor and outdoor options.
Ceremony arbor ready for your decoration.
Flexible vendor and beverage policy (with proof of insurance and pre-approval).
Ample on-site parking, including parking attendant and golf cart shuttle.
Pond with illuminated water fountain feature.
A one-hour wedding rehearsal the week of your event, as scheduling permits. Rates may apply.
Over five acres of private country estate nestled amongst beaches, hotels, restaurants, shopping, golf courses, and more!
All non-wedding related events booked at an hourly rate. Contact us for details.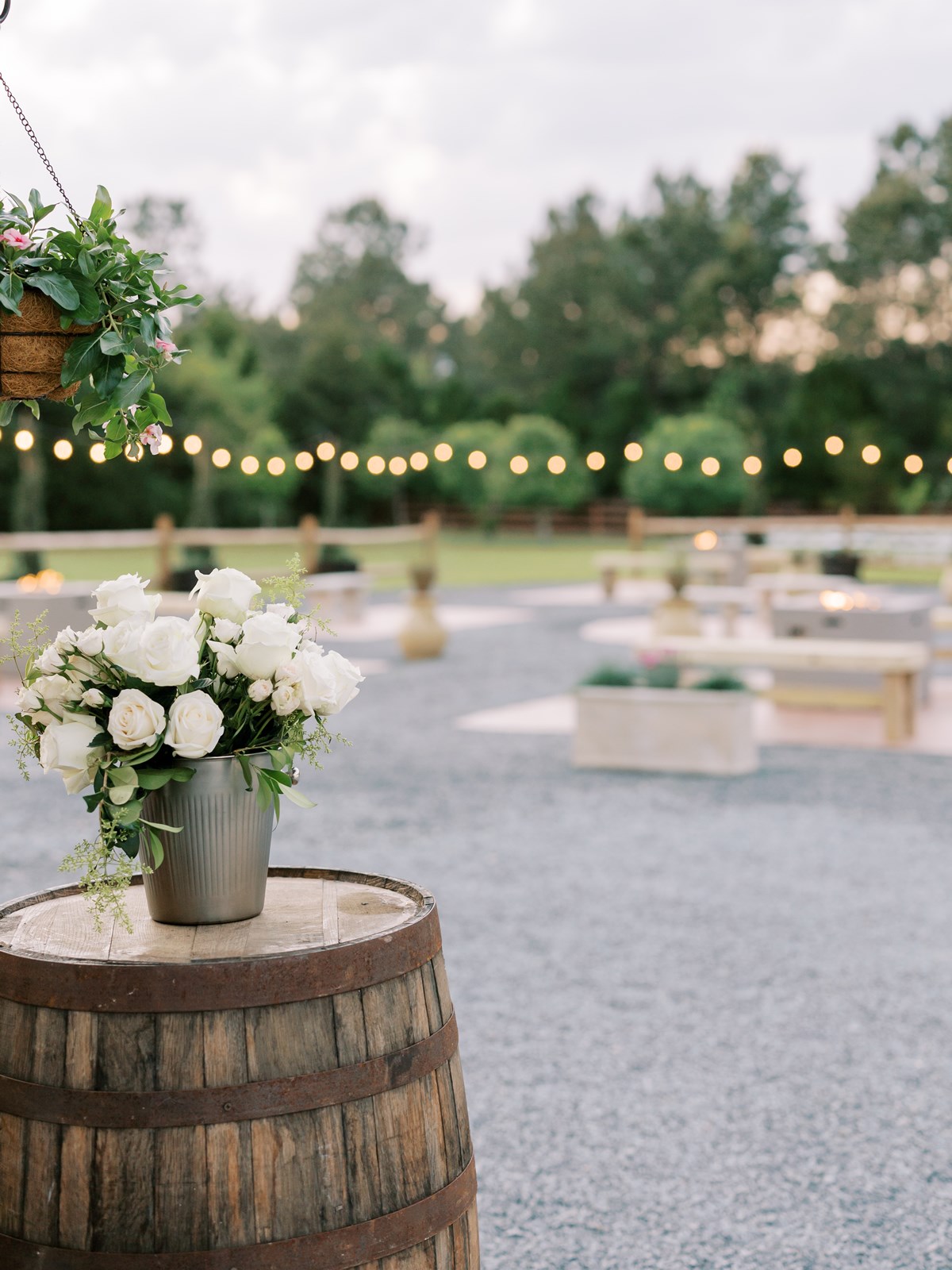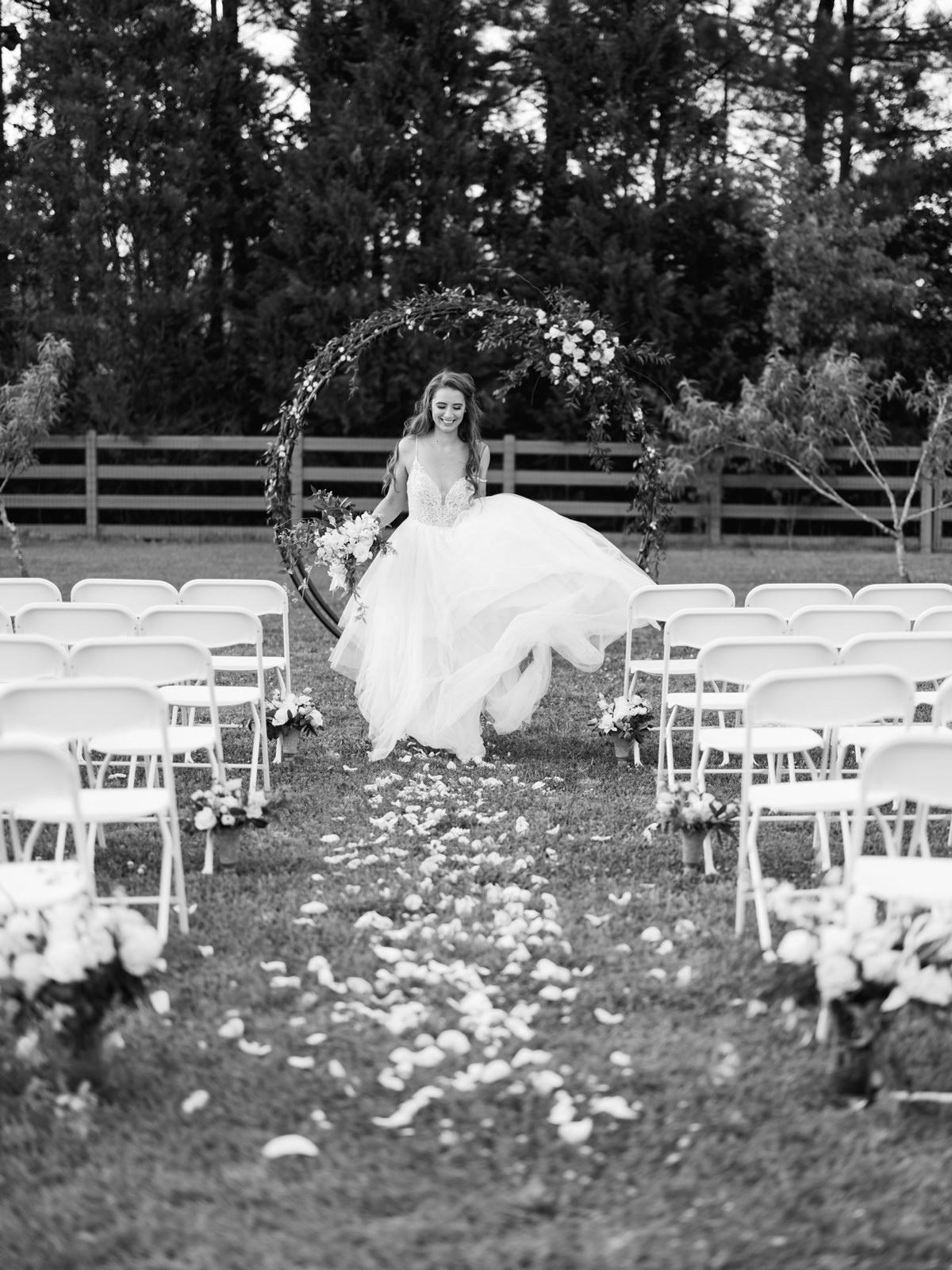 VENUE HALL: Breathtaking, winery-inspired 4800 ft2 indoor venue with lots of natural light, stunning chandeliers, and 25' high ceilings with exposed wood rafters. Beautiful Bridal Suite with 9' beauty bar, fully-equipped catering kitchen, exquisitely appointed men's and women's ADA accessible indoor restrooms, fully climate-controlled, and more! Will accommodate up to 294 seated guests.
Venue Hall
OLD HERITAGE TOBACCO HOUSE: Covered, 2500 ft2 outdoor structure for gathering under the protection of sun and rain. The Tobacco House has been beautifully restored and provides a wonderful space for intimate gatherings on those special occasions.
Tobacco House
OUTDOOR SPACES: The serenity and peacefulness of this venue location truly sets it apart. Sprawl out on one of our many manicured lawn areas or gather well into the night amongst the smokeless fire pits and bistro lighting of the Courtyard. May accommodate tents up to 40' x 60'. No matter the weather, we always have covered space inside the Venue Hall or under the Old Heritage Tobacco House.
ADDITIONAL OFFERINGS: Photography Sessions, Bridal Luncheons, Venue Coordinator, and more! Ask about local beaches, hotels, restaurants, shopping, golf courses, and entertainment. Let us know how we can make your event special!
Contact Us for Tours & Availability
Contact Information
Slate & Cypress
802 Hickman Rd NW
Calabash, NC 28467
Phone: (910) 363-6402